Ettore e Andromaca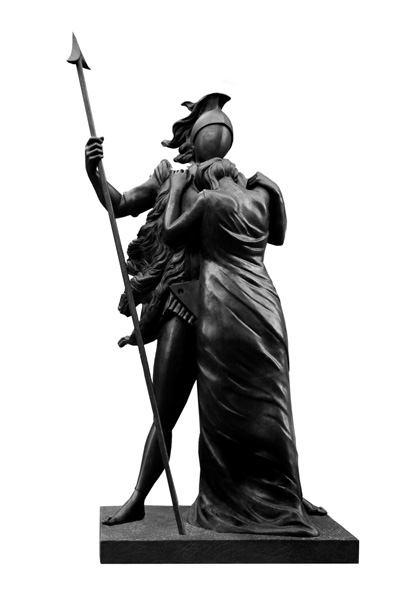 Year:
2006 version of an original of 1966
Origin:
Fondazione Giorgio e Isa de Chirico
Collection:
Collezione Carlo F. Bilotti
This monumental sculpture in bronze is an example of a recent copy, which the Giorgio and Isa de Chirico Foundation had made specifically in two copies, on the commission of Carlo Bilotti. The composition reproduces, in over life-sized dimensions, a plaster model made by de Chirico in 1966. Hector and Andromache characterizes the external space of the Orangery, where it fulfils a function of enticing visitors. The work manages to communicate the absolute and universal value of that final gesture of farewell between the Homeric husband and wife, interpreted by the usual dechirican mannequins, here almost entirely humanised and struck by a dramatic gust of wind, which stirs Andromache's dress.
The hall
You may also be interested in