Online exhibitions
The Online Exhibitions section, created during the period when museums were closed, guides the visitor on a tour of the exhibition through curators' video stories.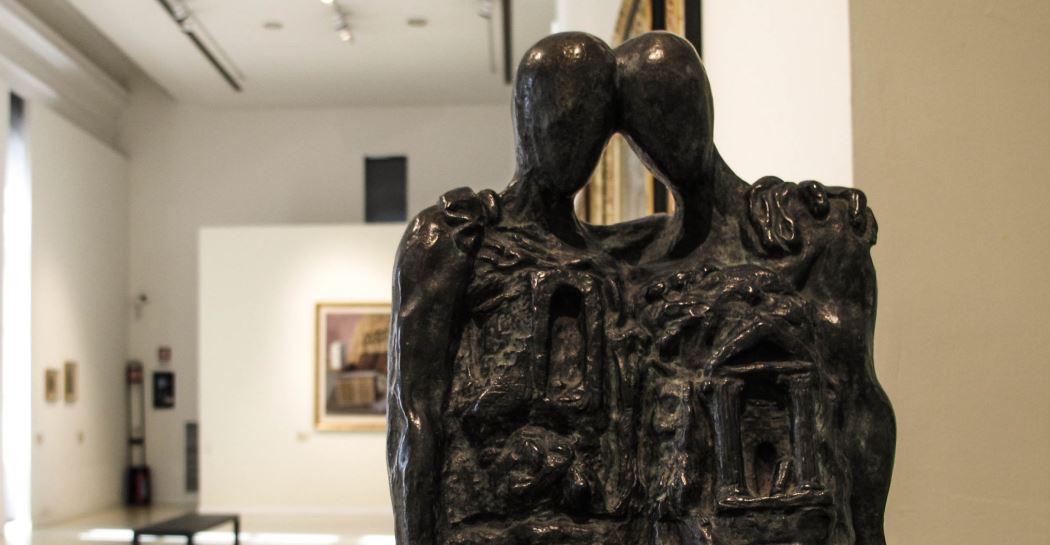 EXHIBITION: Carta Coreana - Hanji
Episode 1
"Hanji is best known for the restoration of antique books because of its exceptional ability to last for over a thousand years if stored properly. In Korea, however, it is used in a very versatile way both for the production of everyday objects, but also in both traditional and contemporary works of art, and it is this latter aspect that we wanted to explore with the Accademia di Belle Arti di Roma". Choong Suk Oh, director of the Istituto Culturale Coreano in Italy - 주이탈리아 한국문화원
Episode 2
"The aim of the exhibition "Korean Paper - Hanji" at the Carlo Bilotti Museum until 27 February 2022, is to bring Hanji paper into the world of the most advanced contemporary research, thanks to the contribution of artists and works made with this material." (Cecilia Casorati, director of the Accademia di Belle Arti in Rome)
I WOULD LIKE TO DESCRIBE AN EXHIBITION: Arte e Natura
Podcast of the Sovrintendenza Capitolina ai Beni Culturali.
Storytelling about an exhibition: Arte e Natura Ep. 1
The relationship between art and nature is presented in the exhibition through works that - since they do not have a permanent exhibition space - are displayed here in dialogue with each other.
Route for visitors with visual disabilities, in italian
Story telling about a painting: Arte e Natura Ep. 2
The artist Claudio Palmieri talks about his work "Giardino d'inverno" on display in the exhibition "Arte e Natura. Works from the Capitoline collections of contemporary art".
EXHIBITION Cruor di Renata Rampazzi
Cruor means blood in Latin. Renata Rampazzi, an artist from Piemonte but Roman by adoption, chooses blood, a symbol that is at the very origin of Christian art, to invite visitors to reflect on the theme of violence against women. Halfway between impatience with bourgeois hypocrisy and the urge to express herself, the artist has poured her anger, unease and impatience onto her canvases, without ever bordering on the obscene or obvious, but finding a pulsating, living force in the most provocative colour of all: red. With just a few strokes, but rich in meaning and significance, the artist manages to suggest, evoke and represent while remaining abstract. In this video, made by Giorgio Treves, Dacia Maraini and Claudio Strinati explain Renata Rampazzi's need to translate into her paintings the strength of her denunciation of gender discrimination.
Visita con il Prof. Claudio Strinati
The exhibition's curator, Professor Claudio Strinati, proposes a detailed study of the artist's research into violence against women, starting in the 1980s.