Casina del Lago
The piccolo chalet, built in the 1920s, enlarged and damaged after World War II, is still used for its original purpose.
The special relationship of the small building with the nearby lake and with the museum of modern art dedicated to the patron and collector Carlo Bilotti makes the Casina del Lago an attractive node in the itinerary inside Villa Borghese.
At present the cafeteria is operated by the Roman company Gelmar Novamusa Borghese.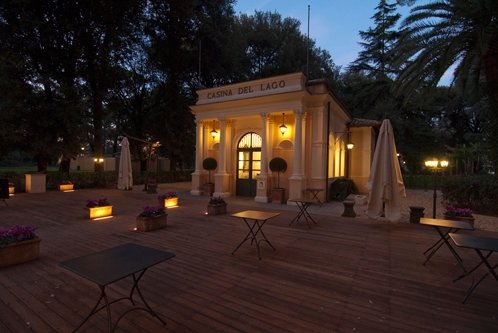 Contatti:
Casina del Lago - Viale dell'Aranciera, 2 - Tel 06 85352623; Facebook