Cavaliere antico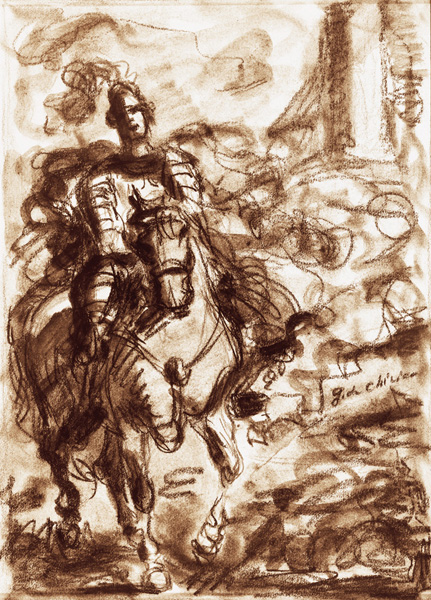 Material and technique:
carboncino e acquerello su carta
Origin:
acquistato direttamente dall'artista
This is the first of de Chirico's works that the young Carlo Bilotti, then only twenty-five, bought directly from the artist, bringing it back himself to his house on Piazza di Spagna, at the beginning of his career as a collector. Once again the theme of the horse recurs. This time under the war horse appears a knightly figure in armour which recalls other drawings made in the Fifties and Sixties in which de Chirico depicted roughly medieval or renaissance knights with helmets and crests, ready for tournaments and duels. The background, just sketched in, is typically dechirican, with a hill surmounted by a building in the background.
The hall
You may also be interested in