Milton Gendel: A surreal Life
Immagine: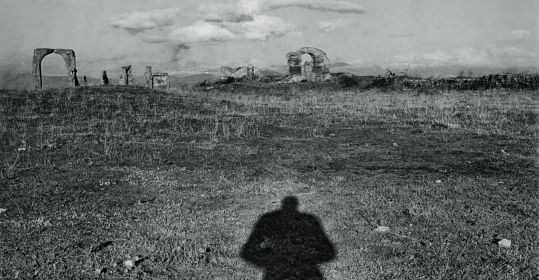 05/10/2011 - 08/01/2012
Museo Carlo Bilotti Aranciera di Villa Borghese
The first complete retrospective (curated by Peter Benson Miller, Barbara Drudi and Alberta Campitelli) dedicated to the career of American photographer and art critic Milton Gendel (b. 1918).
The primary focus of the retrospective is Gendel's sophisticated artistic sensibility as it has developed in the medium of photography over the last half century. Milton Gendel: A Surreal Life comprises a display of eighty-five autograph photographs and will be complemented by several of his drawings and prints from his time in the Surrealist orbit. Also included are works by artists in Gendel's circle, including Alberto Burri, Toti Scialoja, Tancredi, Afro, Ettore Colla, Mimmo Rotella, Jean Hélion, Robert Motherwell, Alexander Calder, Willem de Kooning, John Rudge and Stanley William Hayter.
The works will be exhibited together with documents and objects from Gendel's archive, which underline his friendships and close collaborations with these artists. The retrospective traces Gendel's work from his affiliation with the Surrealist exiles in New York in the
1940s though his long-time connection to Italy, where he has lived and worked for over sixty years. There, he has remained an important catalyst for the exchanges between American and Italian art as the Rome correspondent for ART News, among other publications. Gendel helped found The Rome –New York Art Foundation – located on the Tiber Island in the gallery space beneath Gendel's own apartment – a cornerstone of the fertile art scene in the Italian capital between 1958 and 1962. In fact, the Rome New York Art Foundation and Gendel himself were so closely associated with the international avant-garde in Rome in the late 1950s that director Michelangelo Antonioni filmed the opening scenes of his groundbreaking L'Avventura (1960) in Gendel's apartment.
Reasserting Rome as an important cultural laboratory during the postwar period, Gendel's photographs are also profoundly marked by Gendel's origins as a Surrealist. Witty photographs depict the inhabitants, fountains, markets, architecture, and environs of Rome, as well as other areas of Italy. Imbued with the seductive flavor of the dolce vita, they often capture chance encounters and odd juxtapositions, removing objects and people from their familiar surroundings. The exhibition also presents two important, but less well-known episodes in Gendel's career. While serving in China and on the island of Formosa (present day Taiwan) in 1945-46 in the immediate aftermath of World War II, Gendel photographed traditional customs and daily routines in the midst of social and political turmoil; he also documented the mass repatriation of Japanese soldiers and civilians. Indebted to Gendel's confident eye, these photographs comprise a rare photographic essay by a foreigner in China during the period; they make their first appearance in this exhibition and catalogue. In 1950, Gendel traveled to Sicily with Marjory Collins, who was commissioned by the U.S. State
Department to photograph the infrastructure constructed under the Marshall Plan. Inflected by documentary photography as well as masterpieces of neo-realist Italian cinema, Gendel's images of agricultural workers and market scenes in Sicily record customs that disappeared shortly thereafter.
Information
Place
Museo Carlo Bilotti Aranciera di Villa Borghese
Opening hours
Tuesday-Sunfday: 9.00 am - 7.00 pm;
Last admission 1 hour before closing time;
Closed: Monday.
Entrance ticket
Adults: € 7,00;
Concessions: € 6,00;
Roman Citizens only (by showing a vaild ID):
- Adults: € 6,00;
- Concessions: € 5,00.
Information
Info: tel. +39 060608 (daily from 9.00 am to 9.00 pm)
Type
Exhibition|Photography
Curator
Peter Benson Miller, Barbara Drudi, Alberta Campitelli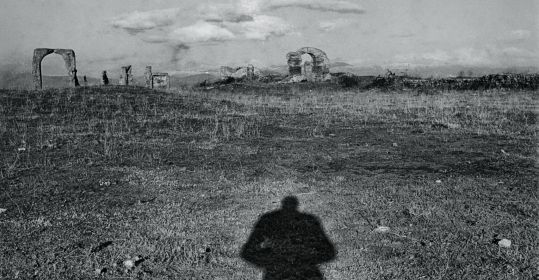 Museo Carlo Bilotti Aranciera di Villa Borghese
Educational resources for all
Eventi correlati
Currently there are no ongoing activities.
There are no planned activities.